Welcome to
Sonlight Station!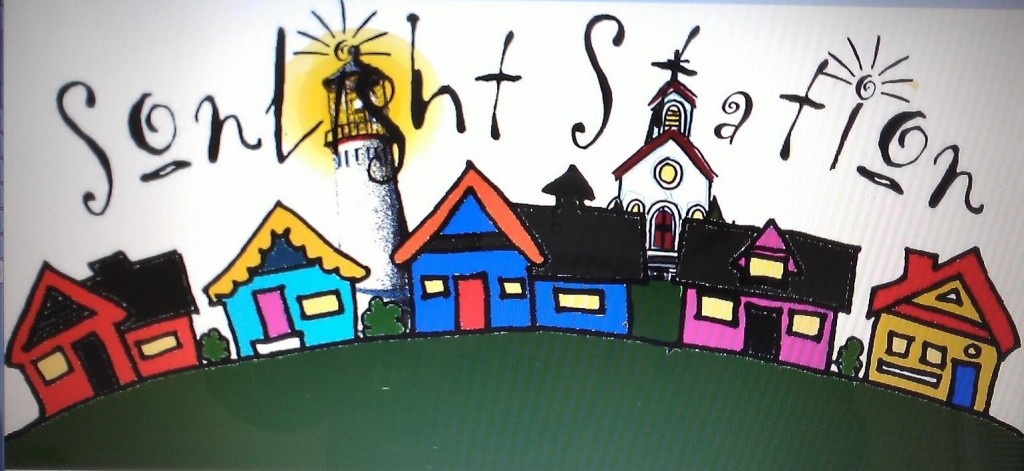 Sonlight Station is an interactive Bible school program for Kindergarten-5th graders. Sonlight Station follows a rotation schedule in which children learn the same Bible story or Parable from the Word of God over a three week period. The children rotate through six stations for three consecutive Sunday's and three consecutive Wednesday's learning the same Bible story in a different way. Children of the generation learn in various ways and Sonlight Station attempts to teach children through demonstration, hearing, seeing, touching, and repetition.
The Children rotate through these following stations:
The Lord's Way Cafe'
The Cafe' focuses on an interactive hands-on approach such as making unleavened bread when discussing communion or making an interactive cookie map detailing Abraham's journey. The Cafe' is also responsible for various service projects throughout the year, and "Know the Books" in conjunction with the Lads to Leaders Program.
God's Wondrous Workshop
The Workshop is another hands-on station in which the children create a craft in conjunction with the correlating Bible story or Parable. Some examples include making mosaics of the Garden of Eden and creating prayer journals.
Abundant Life Museum
The Museum is full of historical art facts including a detailed replica of the Temple, Roman currency, and a Herodian oil lamp dating back to the time of Christ from the Smithsonian Institute. The Museum is another interactive station in which the children touch, see, and feel the artifacts discussed from each Bible story.
The Master's Hand Theater
The Master's Hand Theater incorporates interactive puppet shows and skits. The children may perform a skit dressing up in Bible-time clothing or assist in performing a puppet show in relation to the Bible story.
Amaze of Grace Arcade
The Arcade is a game room designed around many common game shows including Jeopardy and Wheel-of-Fortune. The game room is responsible for Bible trivia correlated to the Bible story in an effort to further solidify Bible knowledge from the Word of God.
Hillside Cinema
Inside the Cinema, a Biblical relevant movie is shown to the children. With actual theater seats and led floor lighting, the movies shown are of sound doctrine and allow the children the opportunity to visualize the Bible story or Parable.