Our Ministers:
As Ministers, we recognize the authority of God, and realize that we are shepherds who serve under the Chief Shepherd, Jesus Christ. We desire to devote ourselves to prayer and to the ministry of the Word. Our passion and goal is to equip the believers for the work of the ministry until we all attain maturity in the fullness of Christ.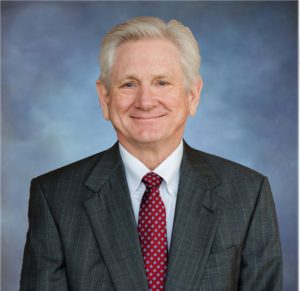 Phillip Hines, Minister
Phillip has been working with the congregation in Hartselle since Labor Day 1980. He graduated from International Bible College in Florence, Alabama (now Heritage Christian University), in 1976 with a B.A. in Bible. Phillip earned a M.A from Southern Christian University in Montgomery, Alabama (now Amridge University). Phillip is a much sought after speaker. He has preached in Arkansas, Mississippi, Tennessee, West Virginia, Georgia, and extensively throughout Alabama. Phillip supports the international efforts of the Hartselle congregation, by traveling annually to Brazil or Romania to encourage the local missionaries and provide Biblical instruction to the lost as well as the babes in Christ. Phillip is married to Julia Rose Hines. They have two adult children: daughter Stephanie, who is married to Paul Spurlin; and Chris, who is married to the former Christen Stephenson.




Todd Barrier, Associate Minister
Todd joined the ministry staff in 2009 as the youth and young adult minister. Todd has a B.S. in education from the University of Alabama, Tuscaloosa, AL. He is the P.E. / Related Arts Teacher at West Decatur Elementary School in Decatur, Alabama. Todd has completed a Master's in Ministry. Todd preaches regularly at Limestone Correctional Facility, Capshaw, Alabama. Todd is married to the former Jonna Dean, they have three daughters, Kenzie, Ellie, & Mollie Reece, and three sons, Greyson, Harrison, and Jackson.




Frank Thornton, Missions/Involvement Minister
Frank joined the ministry staff in 1995, when he and his wife, Telula, agreed to go to Timisoara, Romania and work on behalf of the Hartselle congregation. These days, Frank divides his time between Timisoara and Hartselle. Frank is a graduate of International Bible College, Florence, Alabama (now Heritage Christian University), has a BAA from Anderson Business College and earned a M.A. in counseling, Liberty University, Lynchburg, Virginia.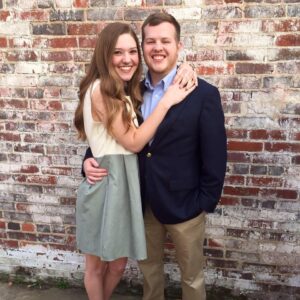 Justin Smith, Youth Minister

Justin has been serving as the Youth Minister at Hartselle since September 2021. A Glencoe, AL native, Justin attended Freed-Hardeman University where he achieved a degree in Biblical Studies. Justin has worked with youth for churches in Gadsden, AL; Jackson, TN; Selmer, TN; Chattanooga, TN; and Columbia, TN. He also served as an admissions counselor at Freed-Hardeman University for 5 years. He is married to Savannah, from Douglas, AL, who assists Justin in his ministry with her photography and PR background. Justin and Savannah enjoy all things outdoors and traveling around the world. They have one son, Wyatt. Justin and Savannah have a passion for students and encouraging families to work together in service of the Kingdom.