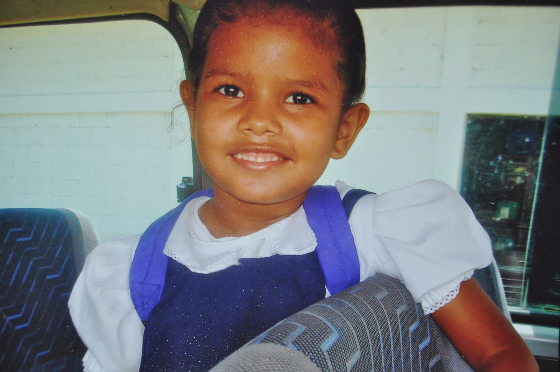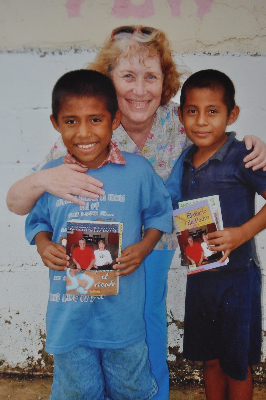 The hearts of Richard and La Rue Hilton were drawn to Central America because they heard the children there were in great despair. In response to their trip, Family Life Missions was born with the goal to help and heal the children of rural Central America emotionally, physically, and spiritually. A central location was searched for, and a place to rent for the first "Por Los Niños" Children's Home was found in June of 1994 in Catacamas, Honduras.
People were so generous that a second house was soon purchased. As the organization felt growing pains, it became evident that a village was needed to care for the children. A search to buy land was launched, and a ten-year development plan was laid out. The plan was designed for a central village with six houses, caring for sixty children. The site would include a storage facility, a school building, and vegetable gardens to produce food.
In 1997, the plans took shape, and work commenced on the "Por Los Niños" village. The infrastructure, consisting of a well, septic systems, and power was developed. Then the first house was built. The children moved from the rental property site into the new house at the village site.
In 1998, tragedy struck Central America. Hurricane Mitch, a category 5 hurricane with sustained winds of 180 mph, bore down on this area. More than 10,000 people in Central America died in the storm, and there were 3,000 refugee centers in Catacamas, Honduras alone.
Triumph often rises out of great adversity. FLM rose to the children's aid by adding another cottage to the village site, a full year ahead of schedule. Adding another home at this time provided us with space for children left homeless in the aftermath of Hurricane Mitch.
In 2004, Les and Jeannell Johnson joined the team as Village Coordinators. They helped provide structure, stability and support to the organization as it grew and took on more and more projects. They served the organization until March 2011, acting as honorary parents and grandparents to houseparents and children of the Por Los Niños village.
Through the Hiltons and the Johnsons, Por Los Niños found its shape and foundation in Christ's love. The organization continues to grow and change just like the children we serve. We have staff, volunteers and work teams that care deeply about helping the children in our homes become Honduran Christian leaders.
We now have four homes, an onsite Christian elementary school, and we hope to soon realize our goal of six cottages. Our Houseparents are dreaming up improvements to life and the village, and our original children are now growing up and becoming adults in the community. Technology like Skype and Facebook allow Stateside sponsors to be more connected to our work than ever. All of this amazing work has been done because two people felt their hearts directed to Central America almost 20 years ago.
Where is your heart calling you?
Do you want to be part of the next chapter in the history of Por Los Niños?  Click on the link below to be directed to our website!
http://www.familylifemissions.org/