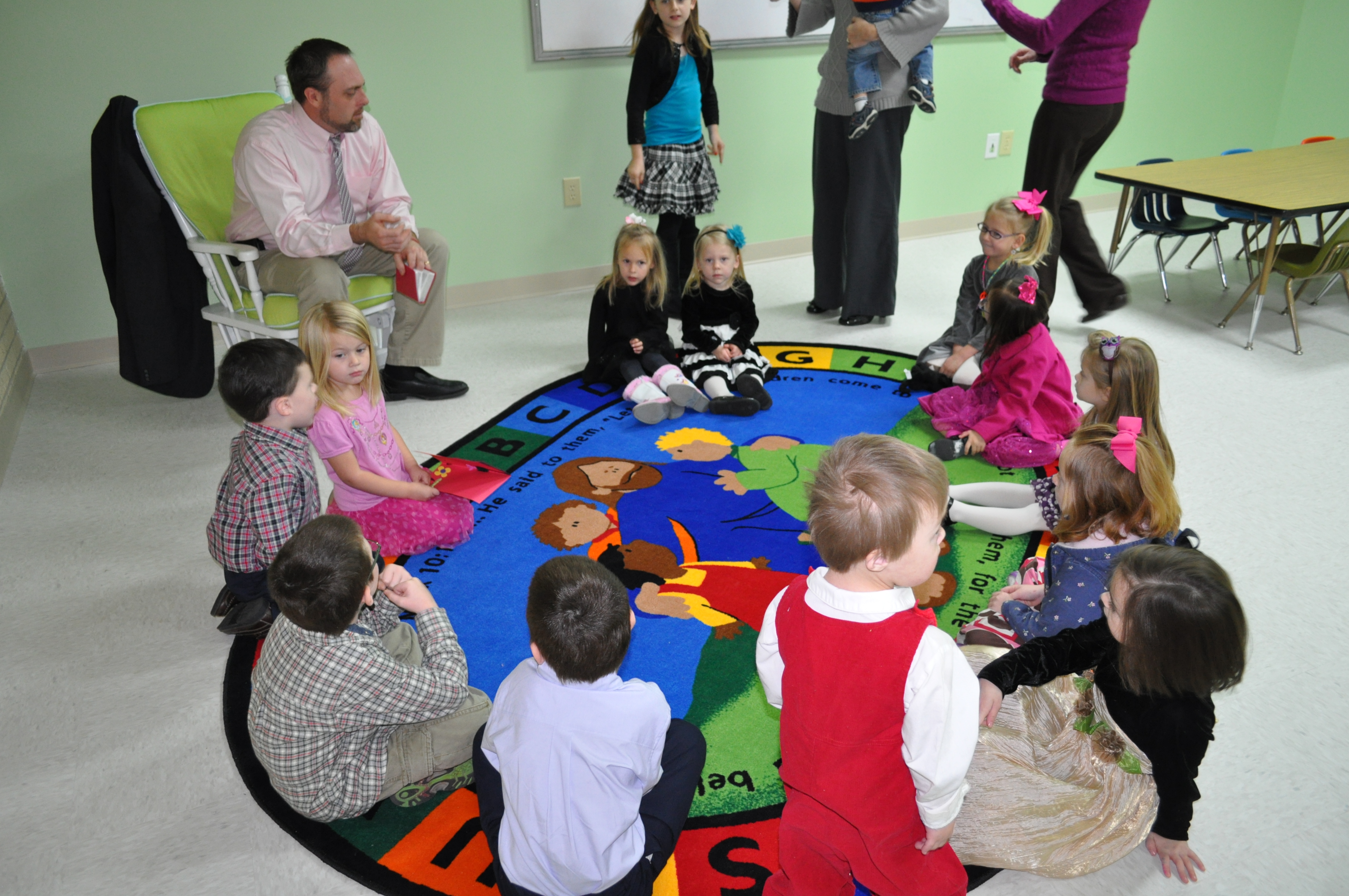 Each Sunday morning, 2-5 year old's are dismissed after Communion to have a Bible class during worship services.  We all know that this age can get a little antsy during worship.
CBH gives parents and kids the opportunity to get more out of worship.  Parents stay in the auditorium for the sermon while kids go to the CBH room and learn a Bible story in a fun, age-appropriate setting…which is a win-win!
Each Sunday there is a different teacher and currently we are doing the "Heart Shaper" curriculum which is a great interactive Bible study that is geared toward this age group.  There is singing, Bible time, active rhymes, skits, puppets, and crafts.  The kids really enjoy this time!!!
We've recently moved to our new classroom which is a great new large place for us!
Listen for the announcement and send your kids our way, we would love to have them!